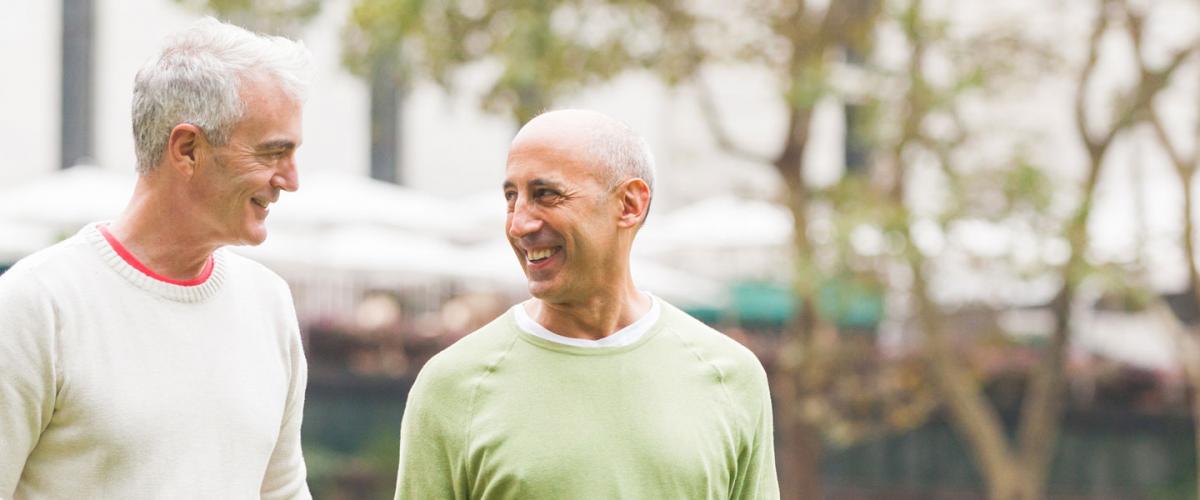 Part of our HIV & Aging Program, the Silver Project helps meet the needs of HIV-positive people age 50 and beyond with tailored, comprehensive assessments, care plans, and services. 
About the program
The Silver Project addresses the complex health challenges people with HIV face as they get older. Patients undergo health assessments in four key areas: physical health and ability, social well-being, psychological health, and cognitive (brain-related) changes. We also evaluate other factors related to overall wellness, such as exercise, sexual function, financial stability, and substance use.
These health assessments culminate in a comprehensive over-50 wellness visit, in which the patient and provider review the assessment results and work together to develop an individualized five-year health plan.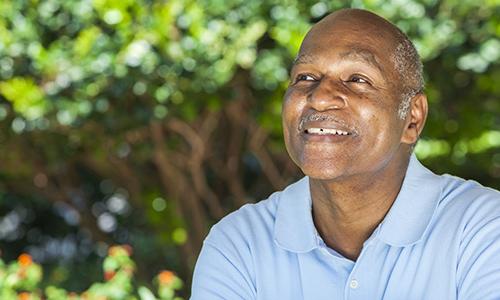 HIV and Aging in San Francisco
Proportion of people living with HIV in San Francisco who are age 50 or older
Proportion of Silver Project participants with mild or moderate cognitive deficits; our multidisciplinary team addresses this and other factors impacting older adults with HIV
Proportion of Silver Project participants with depression; our specialists help address mental health needs of patients aging with HIV
What Happens During a Silver Project Visit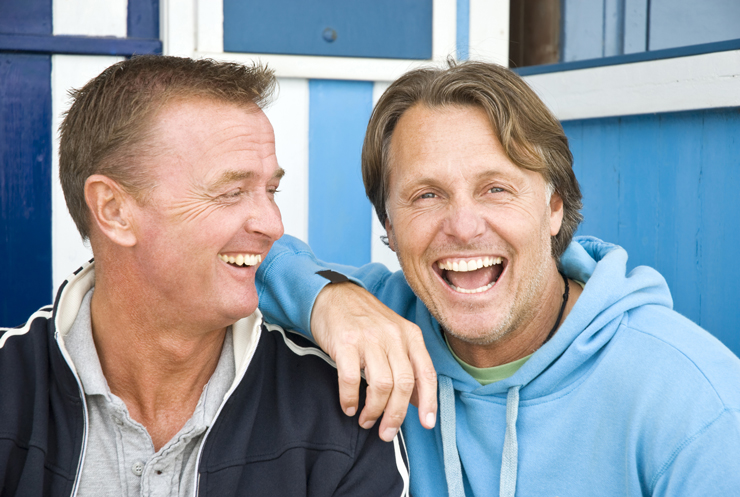 As a participant in the Silver Project, you will complete a questionnaire about your physical, social, psychological, and cognitive health. Our team of experts—pharmacists, dietitians, geriatricians, mental health specialists, and more—will use your responses to identify areas that require attention or monitoring, determine which services would be most beneficial to you, and help develop a comprehensive five-year health plan with your primary care provider.
Services
— Multidisciplinary team review
— Referrals to relevant UCSF specialists
— Community services for HIV and aging
Make a Difference: Donate Today
The Silver Project is one of the first programs in the nation to study the specific needs of people over 50 living with HIV. By tailoring care and services to this growing population, UCSF 360 is doing our part to get to zero new AIDS diagnoses and zero HIV-related deaths in the San Francisco Bay Area.